Optimizing YOU Online!
Our focus is advising entrepreneurs, solopreneurs and small business owners on maximizing their Internet presence to improve sales results.
With our Sales and Marketing Consulting Services we collaborate with you to create a strategy, map out the best tactics, and best technology solutions to help you and your business achieve maximum potential. We offer a number of services to support you in achieving your unique sales results.
---
LinkedIn Profile Optimization

Does your LinkedIn Profile showcase your achievements and reflect who you are? Is it working for you in gaining leads? Are you ready to have your LinkedIn Profile Optimized? Get started now!
Sales & Marketing Consulting

Is your business all it can be? Do you know your business could be more than it is but not sure where to start? Our Business Focus Blueprint and Sales & Marketing Blueprint can help! Learn more…
About Shannon O'Keeffe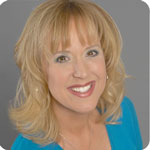 I'm passionate about advising business owners on the latest online strategies and on how to leverage the internet and social media marketing to  achieve their unique business results. Learn more…
---
Get Optimized!
Are you a solopreneurs, entrepreneur or small business owner feeling lost in the sea of the Internet and social media? So many choices and not sure where to start? Whether it's super charging your social media presence, enhancing your website, or optimizing YOU line, we can help by facilitating you to Clarity, Focus, Results. Ready to take the next step?
---