Shannon O'Keeffe, Chief Optimizer of YOU Online!
I started my career as a recruiter for an International recruitment firm and quickly moved through the organization with various roles from sales, to sales management and corporate account management working both in the U.S. and Canada.  When the technology boom hit I jumped on board with a start-up company, selling recruitment management solutions. As the company went public and grew, I sold solutions relating to human capital management, including performance management, benefits enrolment, rewards & recognition, outplacement as well as recruitment management and recruiting service solutions.  From there I joined a global Human Resource consulting firm in the Recruitment Process Outsourcing (RPO) division. After taking a sabbatical to learn all things about using the internet for driving sales, I started Manifestability Inc.
In addition to my 15 plus years as a Senior Sales Professional, I continue to be immersed in the art and science of Internet Marketing, Social Media Marketing and all things related to maximizing the internet for business sales results.  I'm a sci-fi geek (yes I admit it) and I have a Bachelors of Science Degree in Business Management from Ithaca College, Ithaca, New York.
Me as a Super Hero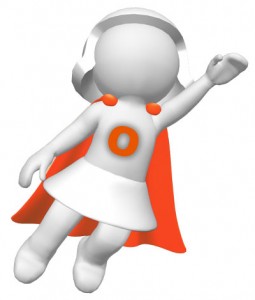 When I was a kid I always thought it would be cool to be a super hero, to have some type of super powers and help people in some way. Sometimes our childhood dreams become reality just not always in the way we may think. Flash forward to my career that was primarily within the Human Resource industry which is all about the people side of a business. I was fulfilling my super hero goal of helping people.
Several years ago I switched gears and started Manifestability Inc. to help optimize solepreneurs, entrepreneurs and small business owners online. Once again fulfilling my super hero goal of helping people. This time however, I was able to take it a step further. With my business coaching, sales, marketing, and social media consulting I'm facilitating people to become superhero's in their business! How does it get any better than that?
Every super hero of course requires a name. Mine: I am the Optimizer! (Optimizing YOU online!) Now, if I could just find a cool cape!
To Optimizing YOUR Potential!